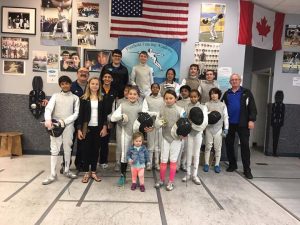 Youth fencers before Y12-Y14 event at the club on 5/7/2017!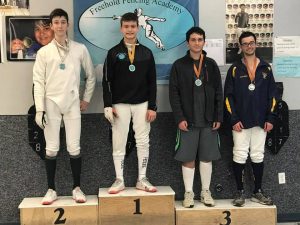 Nathan Peters renews E17 in Epee on 5/5/2017!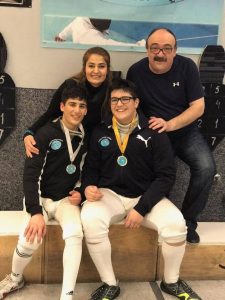 Ali and Kaveh Shafaie after earning their D and E rating (respectively) in Sabre!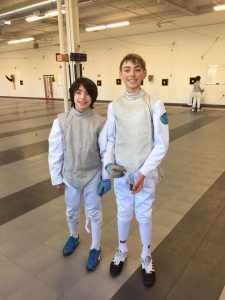 Devin Gasiorowski and James Garr in BCAF on 3/5/2017!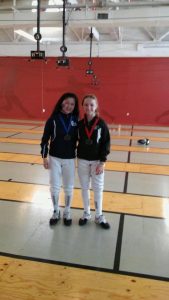 Elena Vona takes 2nd at BCAF Open – March 2017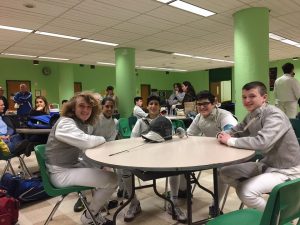 Bobby Reasor, Matt Perkins, Ali Shafaie, Kaveh Shafaie, and Anika Patel at Independent State Championships!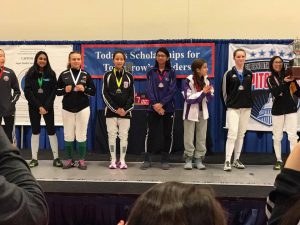 Anika Patel takes 7th in Cadet Foil at Capitol Clash SYC!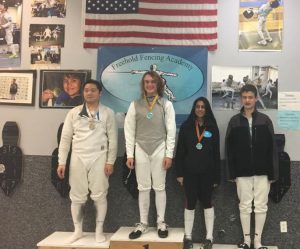 Matt Perkins earns C rating, Anika Patel renews D rating – November 2016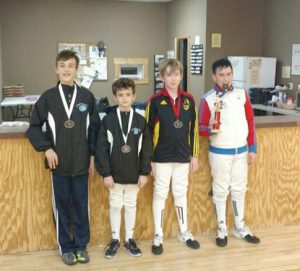 Doug Lauricella and Nick Reznick tie for 3rd place in BCAF – November 2016
Coach Albert with Evan Peneiras and Danielle Tseng – November 2016
Kaveh Shafaie and Coach Manoochehr on the Podium – December 2016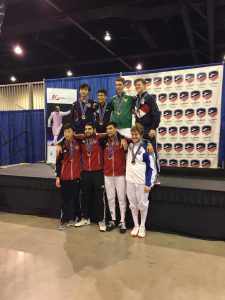 Kaveh Shafaie A rating Podium – Richmond, VA December 2016 NAC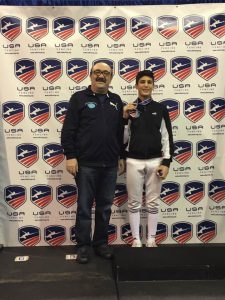 Kaveh Shafaie and Coach Mo – December NAC 2016 Richmond, VA
K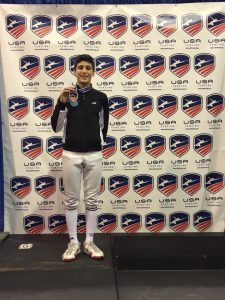 Kaveh Shafaie earns his A rating in Richmond, VA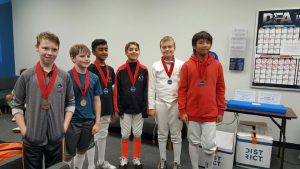 Thomas Levchook – 5th Place RYC October 2016
Arnav Sunkavalli earns his E rating in Foil, Danielle Tseng and Nicole Klein tie for 3rd – April 2016
Elena Vona earns C rating and Owen Walor earns D rating – September 2016
Kaveh Shafaie, Arnav Sunkavalli, and Matt Perkins earn E ratings in Epee – October 2016
Y14 Men Foil Team – Edison SYC – March 2016
Capitol Clash SYC – January 2016
Nathan Peters earns his C rating and Elena Vona renews her D rating – August 2016