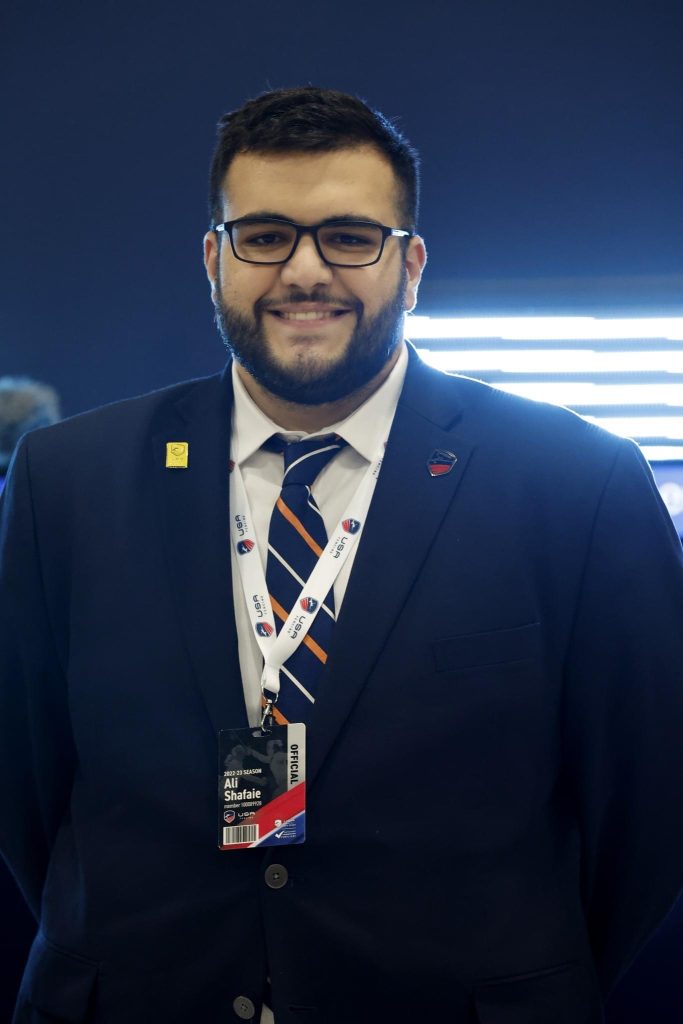 Foil/Epee Coach
Personal Information
I've been brought into fencing through such an accomplished family. At the age of six, I was taken to a fencing camp, and immediately fell in love with the sport right there. I saw the accomplishments of my father, my aunt, and my uncles in fencing. This motivated me to continue with the sport and try to strive for the best. I won a Super Youth Circuit at the age of 10 in foil, and from there it made me practice harder and get even better. Now, I have achieved the "A" rating in both foil and epee fencing, won a national championship in Division3 Epee, defeated the World Champion in Foil, and I have been on the Junior and Senior National Points list! I was also the captain of the Rutgers Men's Foil team for the 2019/20 and 2021/22 seasons! I love teaching the sport and passing along my love to children and allowing them to realize their potential!
In June 2023, I was hired to be the Head Coach for the Christian Brothers Academy (CBA) Varsity Fencing Team! I am extremely excited about this opportunity and cannot wait to build champions at the High School level too.
I've also been a certified USA Fencing referee since the age of 9. I am among the top referees in the USA with an N2 rating and referee at several national championship events every year, along with lots of top-level collegiate meets and NJSIAA high school meets. My goal is to also earn an international refereeing license in the future to referee tournaments all over the world!
Click here for some of my fencing videos over the years!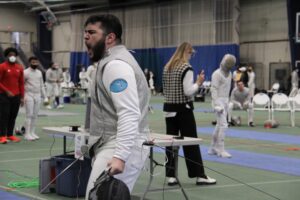 Education
Bachelor of Science in Exercise Science, 2022. Rutgers University – New Brunswick, NJ
Top Coaching Highlights
National Points List for students in Y10 Foil, Y10 Epee, Y12 Foil, Y12 Epee, Y14 Foil, Y14 Epee, Cadet Foil, Cadet Epee, Junior Foil, Junior Epee, and Senior Foil!
Senior Men's Foil World Cup with Team USA in Plovdiv, Bulgaria – April 2022
Division1 Men's Foil – Coached in Top 16 in St. Louis, MO (October 2021)
Team USA Cadet Team – Silver Medal in the Bratislava World Cup (January 2019)
European Cadet Circuit in Rome, Italy – February 2019
European Cadet Circuit in Bratislava, Slovakia – January 2019
European Cadet Circuit in Vienna, Austria – November 2018
Been a strip coach for Y10, Y12, Y14, Cadet, and Juniors at National Championships
Major Fencing Accomplishments
Earned "A" rating in Epee – Freehold, NJ – June 2022
Captain of 3rd place Men's Foil Team (Rutgers University) at the National Collegiate Club Championships – Providence, RI – April 2022
7th Place – MACFA Individual Championships @ Drew University – March 2022
46 Foil wins in 2021-22 Collegiate Fencing Season for Rutgers University
Captain of Freehold Fencing Foil Team – 7th Place in the Nation – Columbus, OH
Earned "A" rating in Foil – 2019 – Freehold, NJ
Senior (Division1) Foil Points List – 2018-2020
Junior Foil National Points List – 2017-2020
Leon Paul Senior Satellite Cup – London, UK – 2017
New Jersey Cup Senior Foil Champion – 2017
Summer Nationals Champion of Division 3 Epee – Salt Lake City, UT – 2017
April NAC 5th Place – Division 3 Epee – Baltimore, MD – 2017
Lilov ROC DIV1A 7th Place – Cedar Grove, NJ – 2017
6th Place in NJFA RJCC – Maplewood, NJ – 2017
Fenced in Junior Olympic Championships – 2015-2020
Fenced in National Championships every year since 2009
Capitol Clash SYC Y14 Bronze Medalist – National Harbor, MD – 2015
22nd Place in Y12 National Championships – Columbus, OH – 2013
Mission SYC Y12 5th Place – Rocky Point, NY – 2013
Capitol Clash SYC Y12 5th Place – National Harbor, MD – 2013
Ben Gutenberg Y10 SYC Champion – Rochester, NY – 2010
New Jersey Youth Circuit Y8 Champion – Maplewood, NJ – 2008