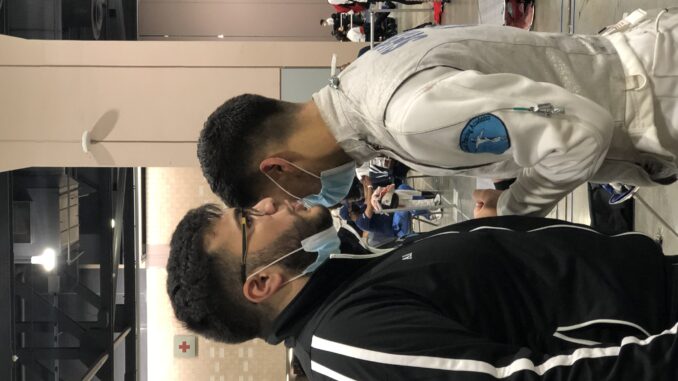 It was a great week for us at the Summer Nationals in Philadelphia! Here were some of our best results!
Kaveh Shafaie finished 15th of 291 competitors in the U19 Foil Junior Olympics. He also earned Division1 National Points with a top 64 finish in the event.
Our Senior Foil team (Ali Shafaie, Kaveh Shafaie, Nathan Peters, and Nick Reznick) finished 11th in the nation after a 45-41 loss in the round of 16.
Dimitris Chatzikalfas –  Top 32 of Division3 Epee, Top 64 of Division2 Epee
Thomas Levchook – Top 64 Division3 Epee
James Garr – Top 64 Division2 Foil
Senior Epee Team – Top 32 (Jeremy Lesser, Ethan Wen, Thomas Levchook, Dimitris Chatzikalfas)